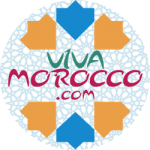 Welcome To Vivamorocco.com
Embark On A Life-Changing Escape To A Holiday Gem!
We bet your heart beats a little faster for exotic destinations. We know you are an avid globetrotter craving travels in places off the beaten track, colourful adventures that spice up life with precious memories.
We have established vivamorocco.com, an eye-opening online guide, dedicated to helping you make the most of your visit to fascinating Morocco! Get all reliable info about Moroccan destinations and explore your countless choices for inspiring sightseeing and cultural events.
Make your own list of refreshing activities on offer, ensure comfortable stay in quality resorts and riads, and save yourself unpleasant surprises on your local shopping.
Exotic, breath-taking, enchanting… Morocco is waiting for you! And we are here to make this experience unforgettable!
Vivamorocco.com Team